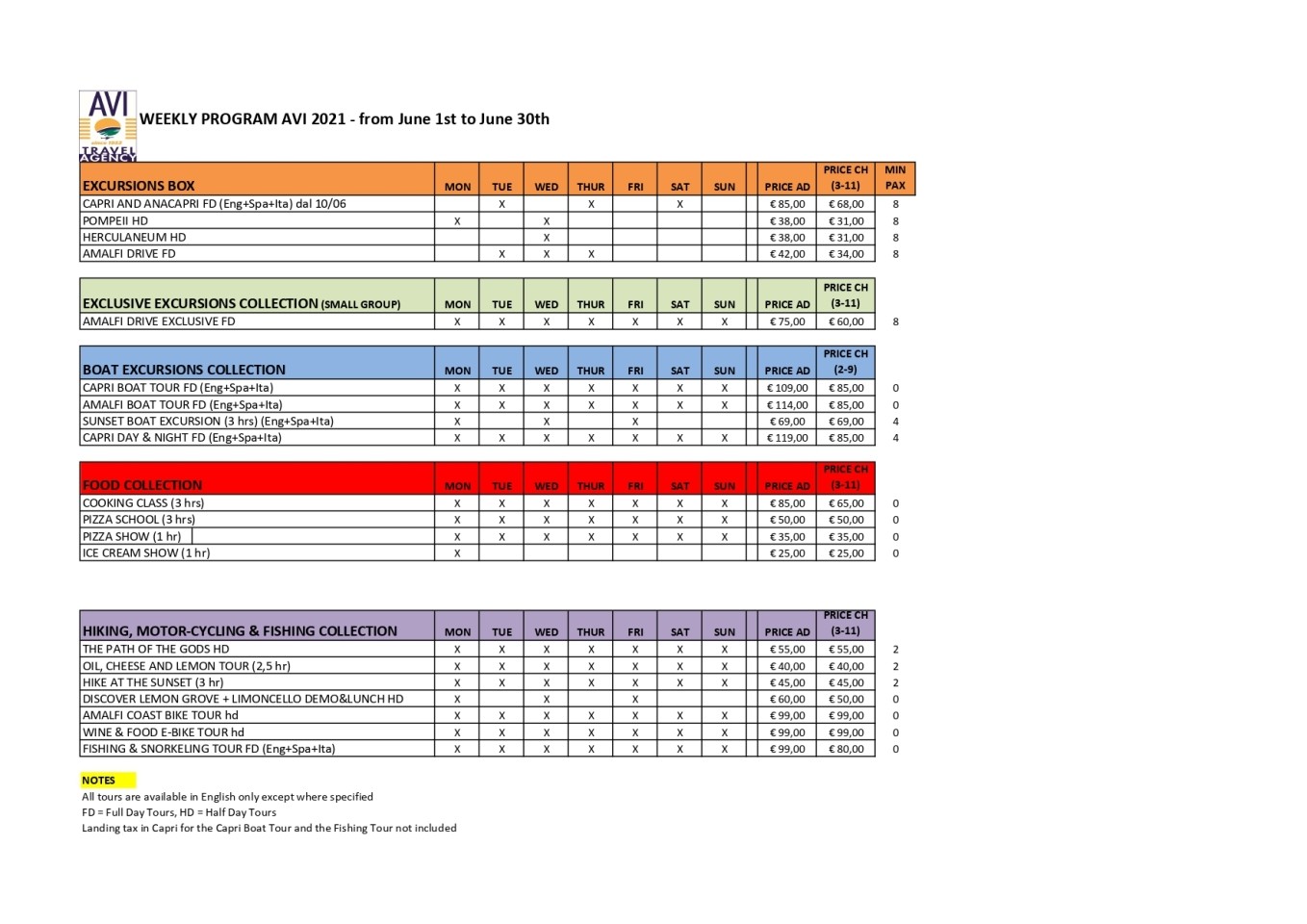 Weekly Program AVI 2021
From June 1st to June 30th
A selected of excursions to the "must see" landmarks of our territory.
Choose to take a dip in history by exploring the ancient sites of Pompeii or Herculaneum or to relax on a bost cruise towards Capri or the Amalfi Coast.
Don't miss the opportunity to discover the true "Made in Italy", our biggest devotions: food, wine and ice-cream.
Get enchanted by the beauty of our nature through a eco sustainable experience: the astonishing Path of Gods or a Hike at the Sunset, a Fishing tour or a bike along the Amalfi Coast!
We believe in the excellence of our profession, that's why we deliver reliable services to ensure the best experience
Exclusive Excursions Collection
Boat Excursions Collection
Hiking, Motor-Cycling and Fishing Collection