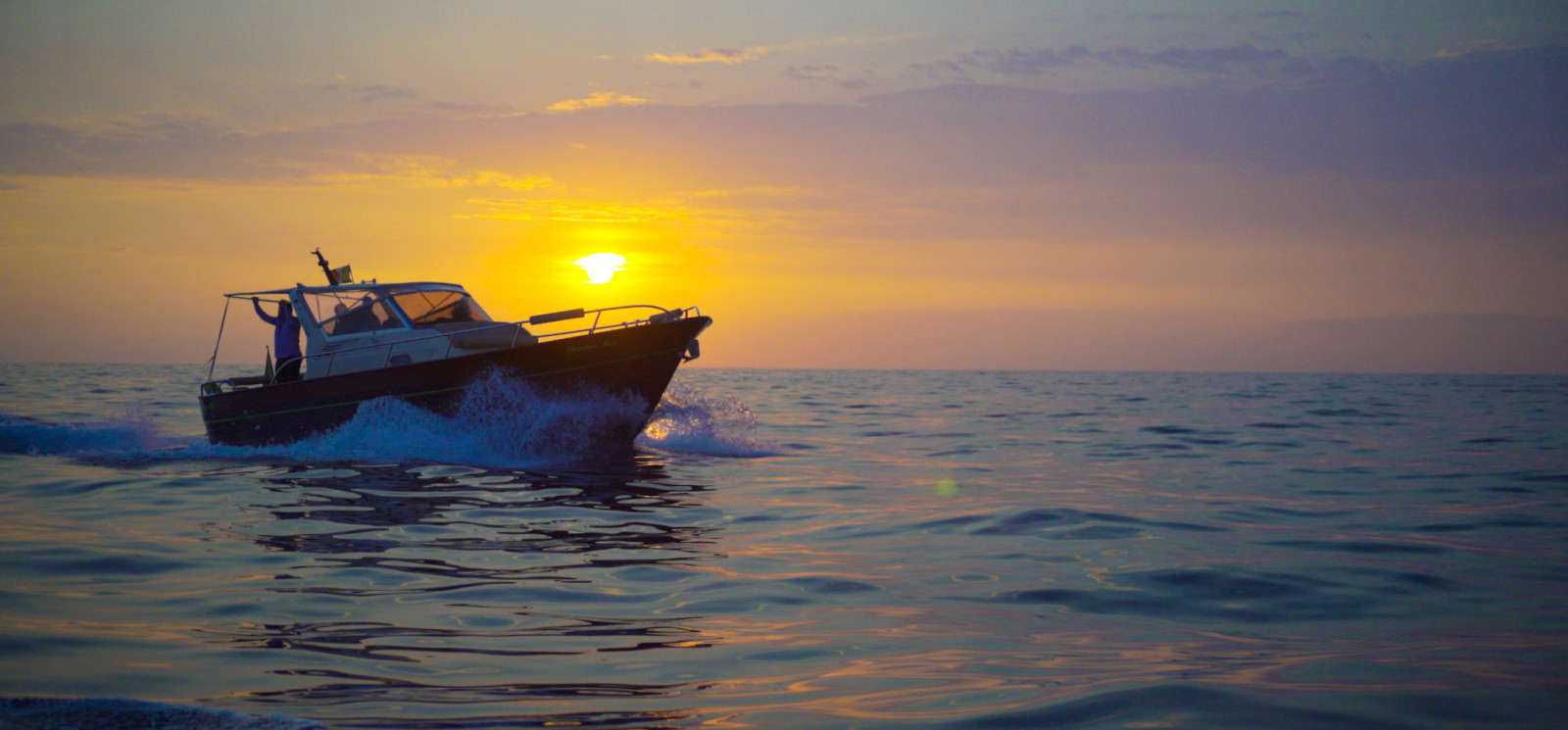 Sunset Boat Tour
Duration: 2 Hrs
Price: € 65,00
Day available: Monday, Wednsday, Friday
Language available: Italian
Difficulty: Moderate
Do not lose the chance to swim and enjoy a drink at sunset while looking out from the boat at the remains of the ancient Roman Villa Pollio Felice. On the promontory of Capo di Sorrento stands the ruins of a majestic seaside villa of the Roman I century B.C, nowadays better known as "The Regina Giovanna baths", occupying an area of two acres, whose architecture blends with the beauty of the landscape. The villa was reached by both land and sea and the resident activities, quoted in numerous works of Strabo, Pliny and Horace included fishing for crustaceans and molluscs growing lemons and producing oil and wine. Transfer from your hotel or meeting point to the port to board your boat towards Punta del Capo along the Sorrento Peninsula, where you'll stop in front of Villa Pollio Felice to have some free time to swim and enjoy an aperitif and appetizers at sunset. Return to the port.
Please note: The skipper is your guide. Don't forget your camera, flip flops, swimwear and towels. Maximum 12 people on board. All boats are equipped with wi-fi, stereo, first aid kit and legal insurance. Departure from Massa Lubrense port.
Don't lose the possibility to swim and to enjoy a drink at the sunset in the middle of the sea.
INCLUDED IN YOUR DAY
-Pick up from your hotel/meeting point
-Travel by car/mini-van with air conditioning to reach Massa Lubrense/Piano di Sorrento port (approx. 15 min)
-Board the boat and start sailing towards the Regina Giovanna baths
-Stop to swim and enjoy the aperitif at sunset
-Sailing along the Sorrento Peninsula back to Massa Lubrense port
-Transfer to your hotel/meeting point
-Finishing at approx. 09.00 pm