Erfahrung
Dank mehr als 60 Jahren in der Tourismus Gastfreundschaft bieten wir eine breite Palette von Dienstleistungen auf die Bedürfnisse aller Kunden gerecht zu werden

Innovation
Wir nutzen die neueste Technologie unser Geschäft effizienter zu gestalten und den Bedürfnissen unserer Kunden gerecht zu werden

Leidenschaft
Ein Team von 70 Profis, Experten und zur Verfügung, die unsere Kunden behandeln und verwöhnt, von Anfang bis Ende der Reise
AVI charmante eigenschaften
Wondrous Unterkünfte in Küste von Sorrento, mit herrlichem Blick über den Golf von Neapel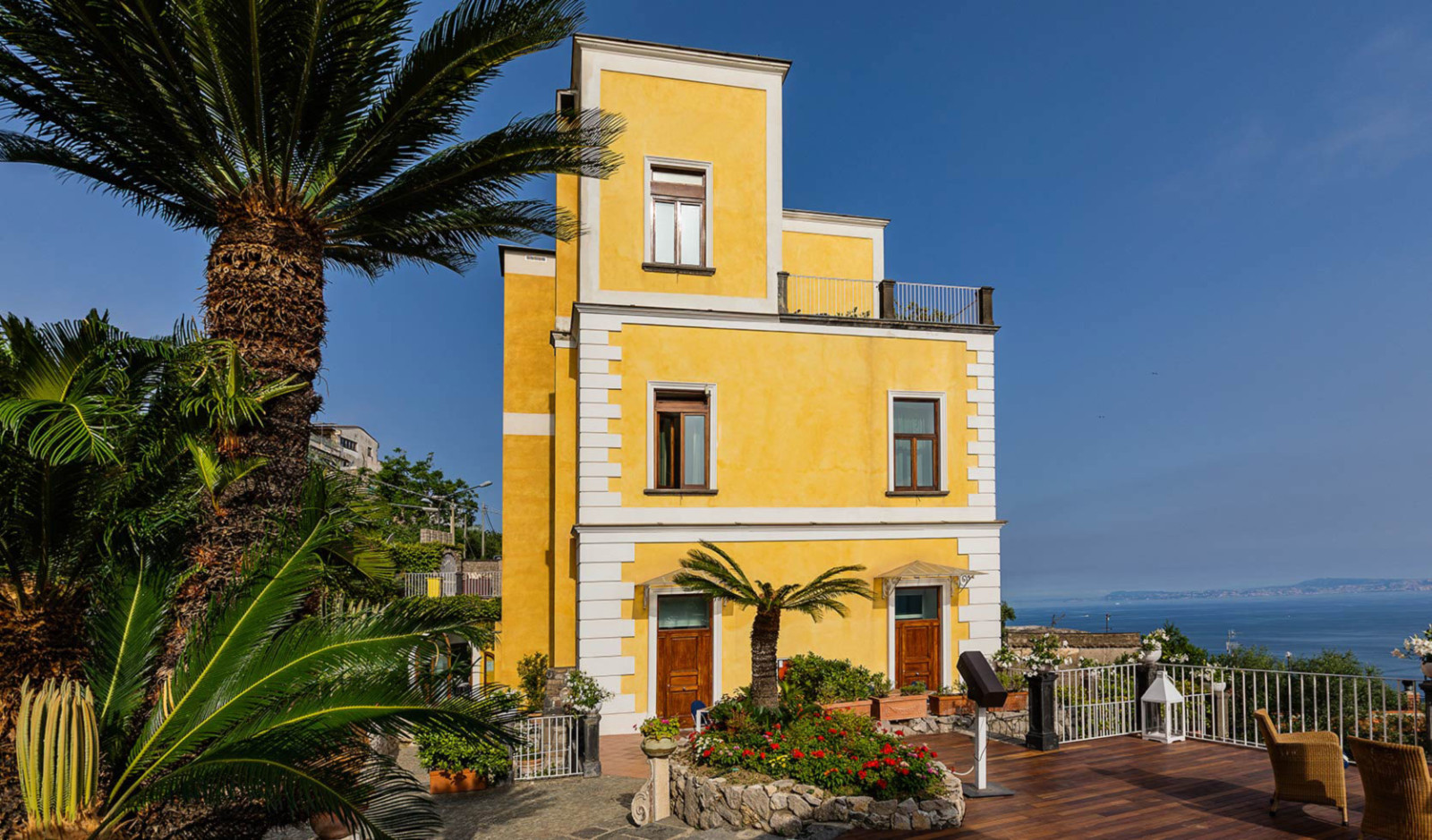 Hotel Torre Barbara
...and its fantastic seaview
Hotel Torre Barbara is a 4-star hotel and is located at the gateway to the Sorrento Coast and just a few km from the Amalfi Coast.
It offers cozy and elegant rooms for a peaceful and relaxing holiday.
From the Terrazzo Bellevue Restaurant, in addition to tasting the typical products of Sorrento, you can admire the beautiful landscape of the Gulf of Naples with its blue sea and Mount Vesuvius
If you love relaxation and tranquility, take the opportunity to book your dream stay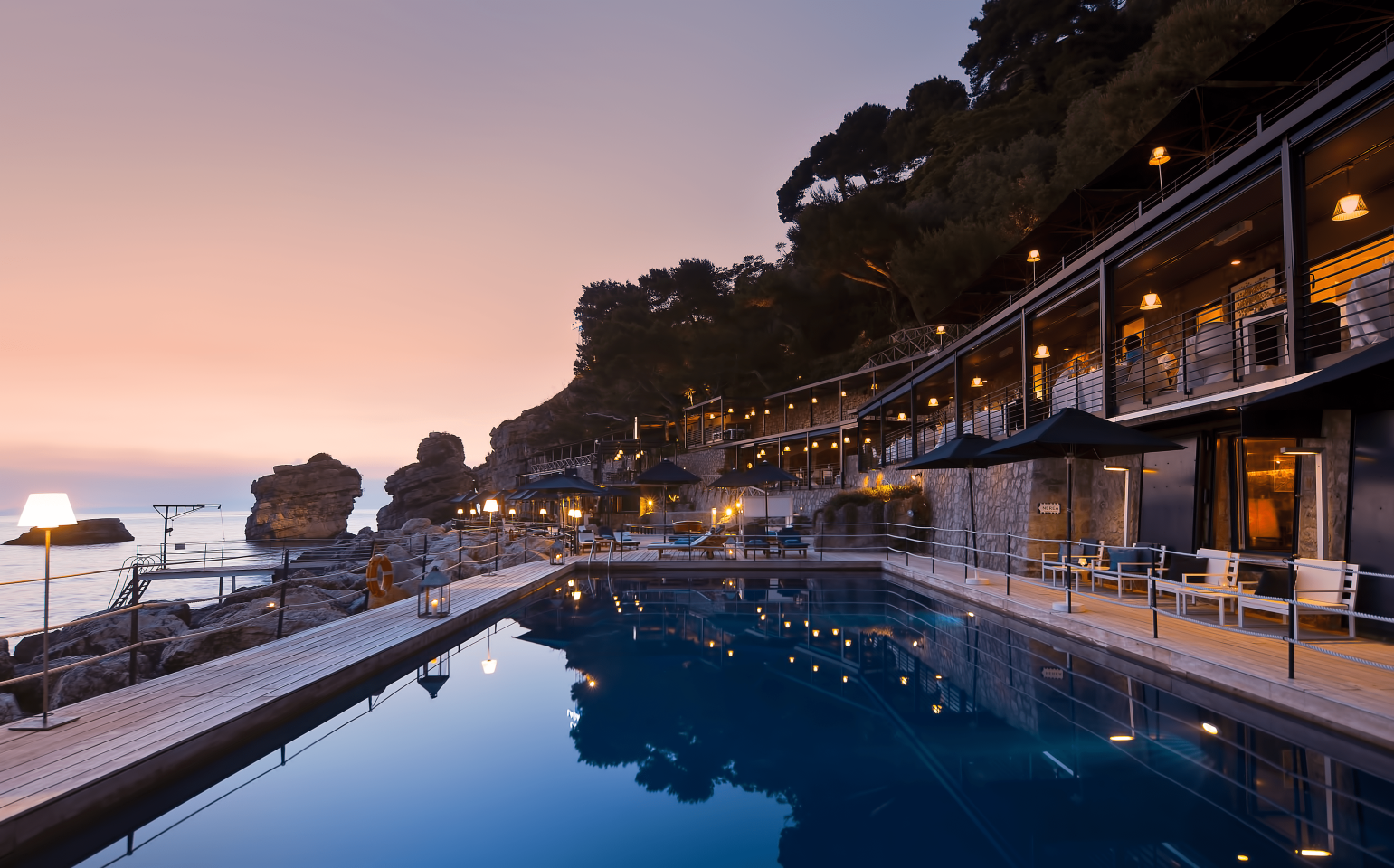 Hotel Capo la Gala
When paradise is on earth...
A luxury hotel located on the coast of the Sorrento Coast is the perfect location for all who love the sea and luxury.
Its refined and elegant rooms are decorated with a unique Mediterranean-style design.
The highlight of Hotel Capo La Gala is the Maxi starred restaurant where the Chef will prepare typical dishes of Sorrento cuisine making use of only the highest quality products to satisfy the most refined palates.
Don't miss the opportunity to spend an unforgettable holiday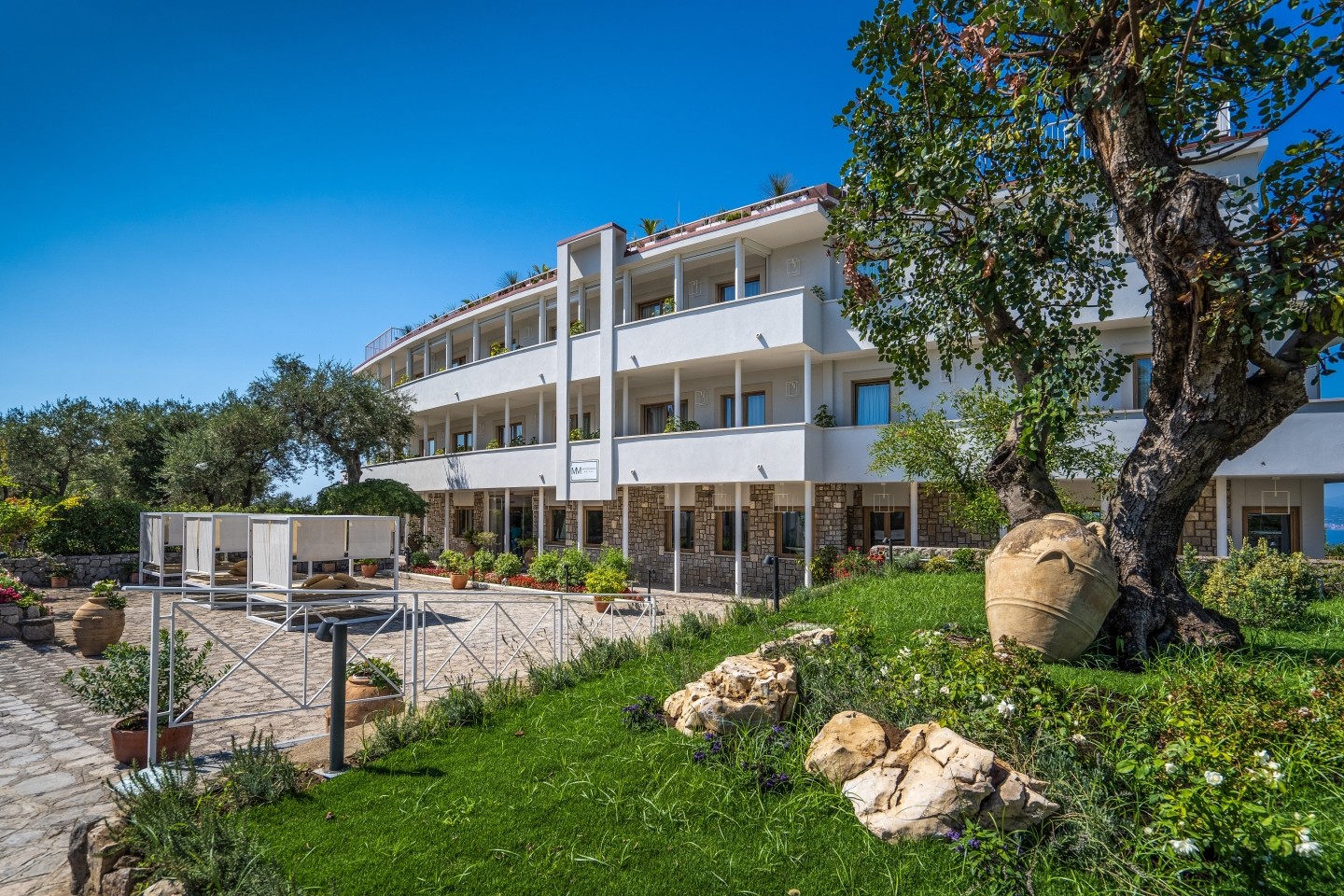 Maison Montechiaro
...where elegance and simplicity join together.
Maison Montechiaro is the perfect combination for all who want to escape from the frenetic city life and take refuge in a calm, peaceful and private place.
Its large green spaces with flowers and plants typical of the area will flood the air with a fragrance that will inebriate every person who breathes them.
A rich breakfast is always ready to satisfy every guest and his exigent palate with genuine products typical of the Campania region
Rooms, from an elegant and modern design, are equipped with the best comforts to have a carefree stay.
Treat yourself to a moment of tranquility and you will return home full of energy.